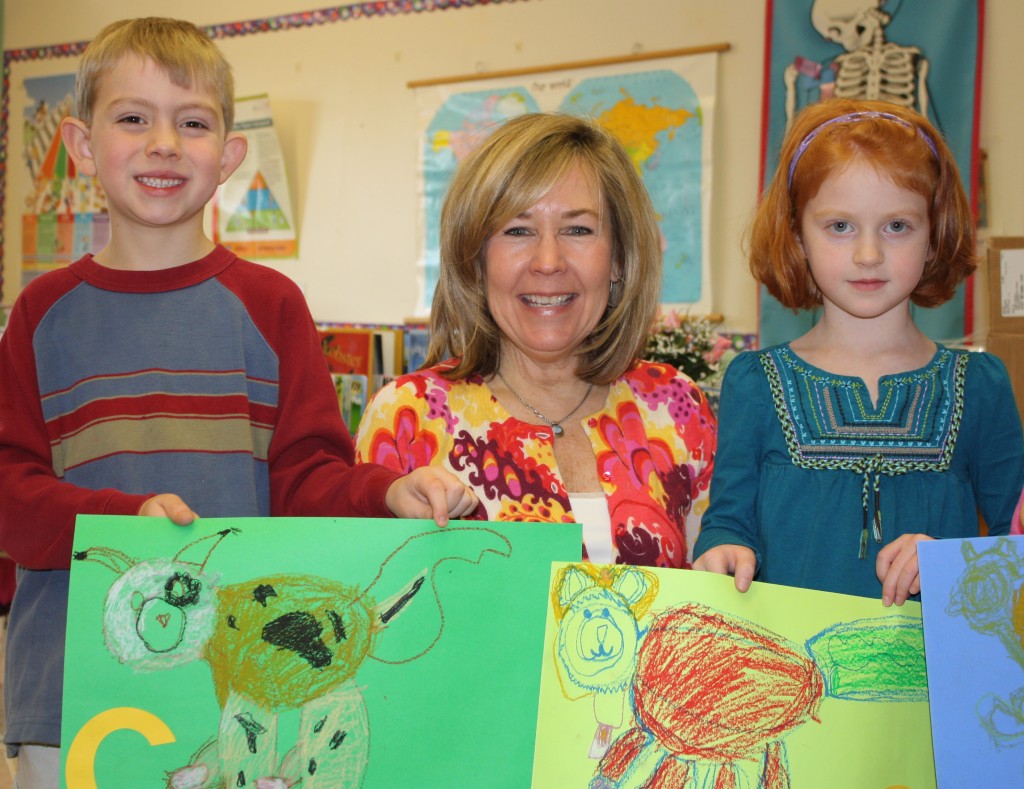 I would love to work with your students!
Using my picture books as a springboard, my school presentations and workshops build a literacy connection through art. I share with students the process of illustrating a picture book from start to finish. I share many interesting visuals to hold the student's interest, make new connections with books and book creators (the author, illustrator, editor, publisher) and to inspire their own creativity.
I customize my presentation for age appropriateness.
"If you are looking for an engaging author visit for your library or school, please consider hosting Jeannie…I highly recommend Jeannie and her program. She was warm, gracious, and very attentive to the children. Her talk was interesting, fun, and informative."  -Deb Cleveland, Auburn Public Library
PRESENTATIONS
Review my current menu of presentations here.
DURATION
I offer up to three 50 minute-1 hour presentations a day.
LOCATION & SCHEDULING
I need to stay in one room for the duration of my visit and please allow 10-15 minutes between sessions.
BOOK SALES
Read about how to include book sales in an author visit here.
TEACHER PREPARATION
Learn about how to best prepare for a visit here.
FEES & TRAVEL
My fee is $900 for three, one hour sessions per day plus round trip mileage.
For bookings 150 or more miles from York, Maine, I may require overnight accommodations.