About
I spend most days in my studio in Maine and Montana, writing and illustrating picture books for children. I currently work mostly in watercolor. I also work in pastels, colored pencil, pen and ink and acrylic paints. My inspiration comes from the great outdoors, animals, my family and my childhood memories.
When I'm not in my studio you'll find me taking long walks, gardening, hanging out with my horse Bailey and my two cats, Tortellini and Trout…and of course, reading! I enjoy wonderful adventures with my husband, and our three grown-up kids in wilds of Wyoming and Montana.
Wild About Bears written and illustrated by me and Decorated Horses written by Dorothy Hinshaw Patent illustrated by yours truly, are my most recent books. Both are published by Charlesbridge Publishing.
I am currently working on a story that takes place in Montana…stay tuned!
I enjoy visiting New England elementary schools and libraries sharing my passion for nature, animals, art and books!
Wild About Bears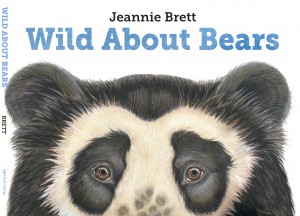 Wild About Bears
By Jeannie Brett
Illustrated by Jeannie Brett
Published by Charlesbridge Publishing
Ages 6-9
Hardcover ISBN: 978-1-58089-418-0
Paperback ISBN: 978-1-58089-419-7
Locate a Copy At:
Amazon | B&N | IndieBound | Library
Description
Discover shared traits and behaviors as well as unique characteristics of the polar bear, brown bear, North American black bear, spectacled bear, Asiatic black bear, sloth bear, sun bear, and giant panda. Readers will marvel at the adaptations each has developed to survive in a challenging world.
Resources
View & Download Wild About Bears Game
View & Download Wild About Bears Masks (8)
View & Download Wild About Bears Bookmarks
View & Download Wild About Bears Coloring Sheet (North American Black Bear)
View & Download Wild About Bears Activity & Discussion Guide for Educators
EXPLORE all things bear at the Great Bear Foundation
EXPLORE how Maine is protecting bears from bait hunting
LEARN about bears in Montana
Reviews & Acknowledgements
Bank Street's Best Children's Books of the Year (ages 5-9)
National Science Teachers Association's Outstanding Science Trade Book of the Year
Science Books & Films Best Books for 2014
"Both text and artwork support this book's title: full of facts, but only those emphasizing endearing bear habits; full of gentle watercolors that show peaceful bear-family scenes. The book is laid out logically. After an initial double-page spread introduces the fact that our planet hosts eight bear species, subsequent spreads address each of the following: physical traits; general behaviors; each of the eight species; environmental concerns. Children who delight in learning animal facts will revel in such sentences as, "Asiatic black bear nests look a lot like large bird nests and may be found 60 feet up in a tree." There's plenty of new, gracefully defined vocabulary too, as in plantigrades and vacuoles. Brett highlights details in physiology and habitats to differentiate the species from one another and gives scientific and common names for each. Despite the scientific, almost dry text, the bears' faces and body language border on anthropomorphism, with several bears gazing winsomely at readers. This helps to reinforce the author's assertion that humans need to protect bears and their habitats for everyone's mutual benefit. However, the older the reader, the less likely their acceptance of perpetually well-behaved bears. There's not even one fierce, upright grizzly! With its clear text and illustrations, this introduction is just the ticket for younger elementary readers."
—Kirkus Reviews
"Readers may be surprised to learn that only eight species of bears exist on the planet (polar, brown, spectacled, sloth, sun, giant panda, and North American and Asiatic black bears). This fact-filled guide provides an overview of each species, focusing on their physical and behavioral characteristics in relationship to their environments. After initial introductory paragraphs, Brett scatters brief, captionlike sentences throughout her warm, naturalistic watercolor scenes. "The long, curved claws and bowed legs of the sun bear make it an excellent tree climber," she writes as two are shown high in the branches of a tall tree, one licking at a beehive. A solid introduction to bears, their habits, and the challenges they face."    —Publishers Weekly
"There are only eight species of bears on Earth, and Brett examines each of them. Opening spreads discuss general physical traits and behavior; a double-page chapter is then devoted to each species. Many facts are scattered throughout the captions for the art as well as in the main text, but font sizes help guide readers' eyes to keep the text from becoming overwhelming. The watercolor illustrations depict the bears' habitats as well as behaviors, and a world map indicates their range. A useful addition."  —School Library Journal
"Kids who love bears (or those just learning) will find this appealing handbook full of bear information presented on wide double-page spreads that bring the viewer in close for a look at each animal and some of its habitat. (Brett specializes in mammals, painting them in pastel or watercolor at her Maine and Montana studios.)…The author-illustrator concludes with an appeal for conservation and understanding of the challenged bears of the world and their distinctive homes. Extra features include a wonderful world map, each habitat marked in a brilliant hue; a "habitat glossary" of color strips, sampling fifteen bear environments from icecap to swamp; and an unusually good bibliography of books and websites. Endorsed by the nonprofit Great Bear Foundation, this attractive volume deserves a place in any collection of mammal books."  —Children's Literature
"In her latest informative picture book, Brett shows not only how varied the world's eight species of bears are but also how much they have in common. In a series of engaging double-page watercolors, Brett depicts bears in various habitats doing their typical activities—hunting, exploring, eating, and sleeping. Fun facts—for example, "The sucking noise of the sloth bear's snout can be heard from 300 feet away"—are liberally scattered throughout the spreads in a smaller font size. Fully aware of the cuteness factor of cubs, Brett features a mother bear and at least one cub in almost all of her paintings. (And as the section on North American black bears reveals, one mother may give birth to different colored cubs, including some that look like polar bears.) Brett ends her text with the reminder that humans should think about protecting bears and the ecosystems in which they live. Also included in the back matter are a habitat glossary and a map, which shows where in the world the eight species live."  —Booklist
"The author takes the readers through a journey to meet the bears. From the cloud forests to the polar regions, bears live in various habitats. Often exploited and misunderstood, bears are an important species that contributes to the Earth's biodiversity….This is a great book for use in classroom."  —International Reading Association, Literacy Daily
"After giving a basic introduction to bear physical traits and behavior, this title shares simple, fact-packed descriptions of the different types of bears that exist in the world. Sun bears and sloth bears get just as much page space as the more common polar and brown bears, and each illustration boasts a few additional pieces of interesting bear trivia. Each bear is identified by scientific name, common names, and size, making this title a strong starting resource for reports on bears. Back matter includes a world map showing where different bears live as well as a glossary of different habitats."  —The Show Me Librarian
School Visits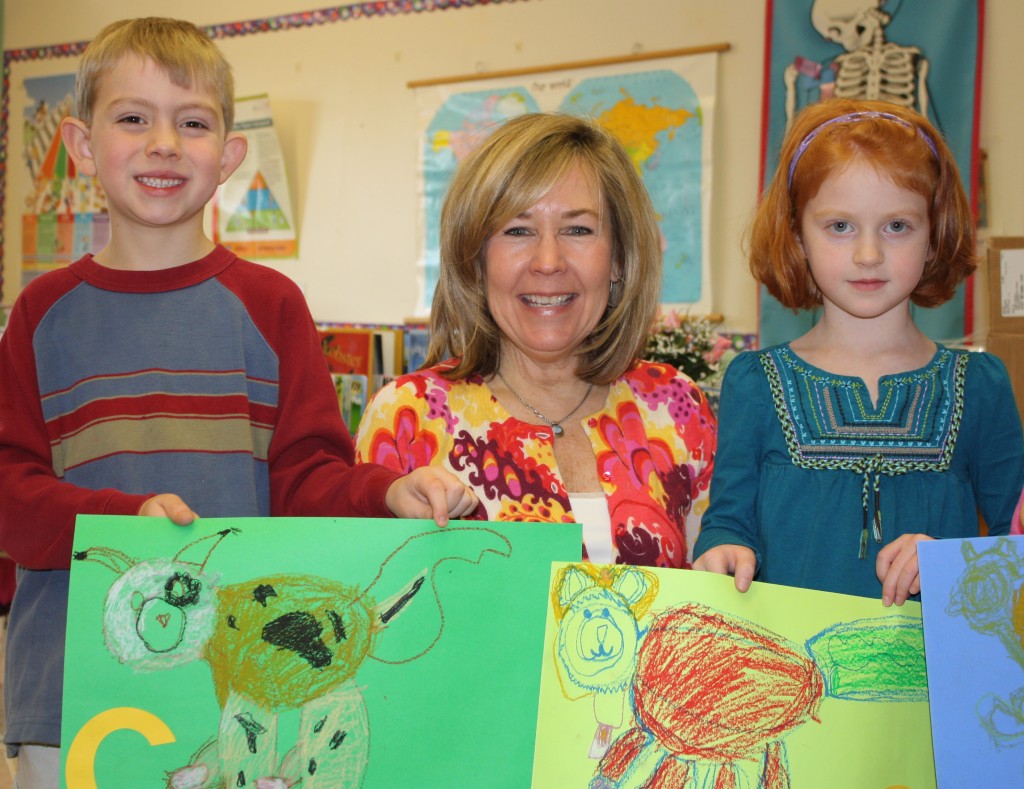 I would love to work with your students!
Using my picture books as a springboard, my school presentations and workshops build a literacy connection through art. I share with students the process of illustrating a picture book from start to finish. I share many interesting visuals to hold the student's interest, make new connections with books and book creators (the author, illustrator, editor, publisher) and to inspire their own creativity.
I customize my presentation for age appropriateness.
"If you are looking for an engaging author visit for your library or school, please consider hosting Jeannie…I highly recommend Jeannie and her program. She was warm, gracious, and very attentive to the children. Her talk was interesting, fun, and informative."  -Deb Cleveland, Auburn Public Library
PRESENTATIONS
Review my current menu of presentations here.
DURATION
I offer up to three 50 minute-1 hour presentations a day.
LOCATION & SCHEDULING
I need to stay in one room for the duration of my visit and please allow 10-15 minutes between sessions.
BOOK SALES
Read about how to include book sales in an author visit here.
TEACHER PREPARATION
Learn about how to best prepare for a visit here.
FEES & TRAVEL
My fee is $900 for three, one hour sessions per day plus round trip mileage.
For bookings 150 or more miles from York, Maine, I may require overnight accommodations.